"JUST GET THE DAMN THING BUILT" – LATE CHAIRMAN RED ARNDT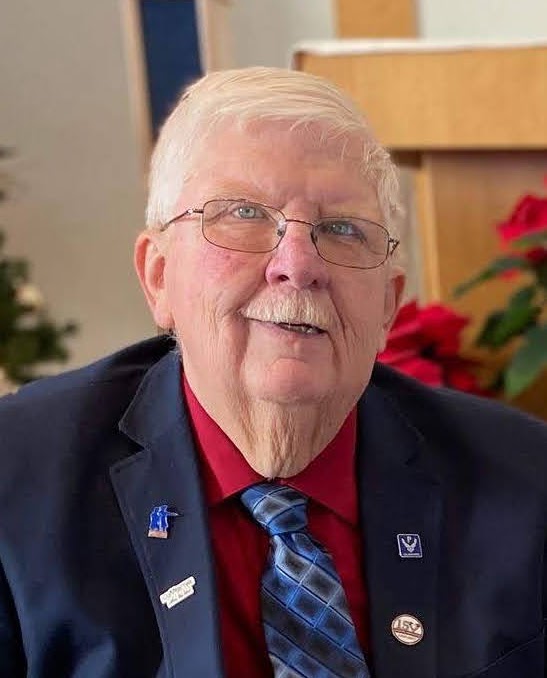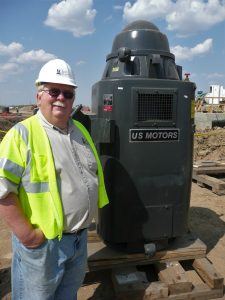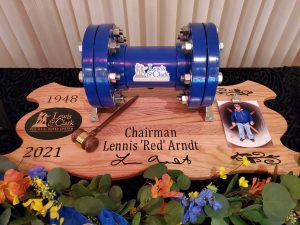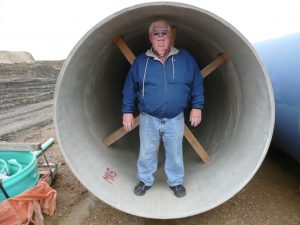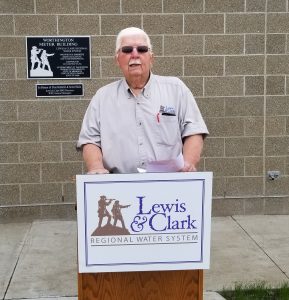 Chairman Lennis "Red" Arndt of Luverne passed away at the age of 72 in hospice care in Sioux Falls on January 7. Never once crying in his beer, he displayed remarkable and inspiring inner peace and courage during his over two year battle with pancreatic cancer.
Red was an original board member of Lewis & Clark when it was incorporated in January 1990. He became vice-chairman in 1994 and then chairman in 2006. Red was a driving force in his relentless and tenacious efforts to bring critically needed drinking water to the tristate region. "He truly believed that Lewis & Clark was a generational legacy project, and knew it was something that would change our region for generations to come," said Director Scott Hain of Worthington.
Although his nickname was Red, he bled Lewis & Clark blue. One of the last messages he relayed to the directors and staff was "Just get the damn thing built." He asked that his ashes be buried in an urn that Lewis & Clark staff fashioned out of a piece of PVC pipe with two blind flanges on the ends (see photo above). No one doubted Red's utmost dedication and commitment to Lewis & Clark, but that certainly sealed the deal.
"Red cut a wide path. He was a force of nature who lived life to the fullest. Red was a visionary and passionate leader, but more importantly he was a dear friend and colleague to us all. What a tremendous honor it was for us to have worked and laughed with him. To say he will be greatly missed is a vast understatement," said Executive Director Troy Larson.