SD APPROVES $13.1M in ARPA FUNDING FOR EXPANSION; OPPORTUNITY to INCREASE TOTAL to $15M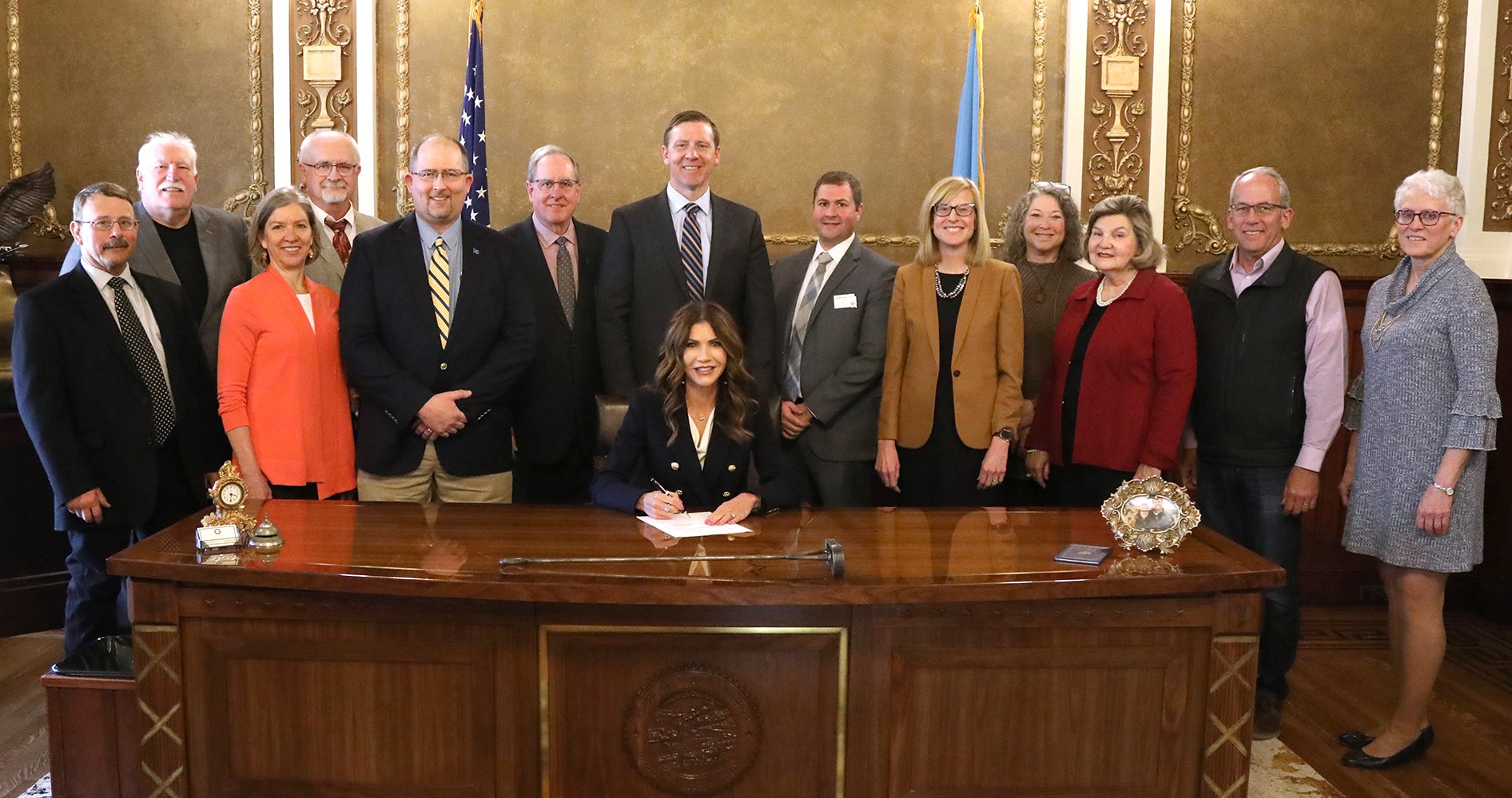 Gov. Kristi Noem proposed using $600M of the State's ARPA funding for water related projects. This legislation passed both chambers without a single nay vote on final passage and was signed into law on March 22, 2022.
On April 12 the SD Board of Water & Natural Resources approved $13.1M for Lewis & Clark to use toward expansion infrastructure in SD as the project expands from 44.19 MGD to 60 MGD. This is the amount recommended by the SD Department of Agriculture & Natural Resources. L&C can access $7.3M prior to April 2023. As part of the Omnibus Water Bill during the next legislative session, a request will be made by SD DANR and the SD BWNR to forgive $7.7M of L&C's previous federal funding advances. If it is approved by the Legislature as fully expected, this will be a total of $15M for L&C to use toward the expansion. The extra $5.8M in ARPA funding would then be freed up for State to use toward other projects. If for some unexplained reason the forgiveness does not happen, L&C would receive the $13.1M.
Thank you to Gov. Noem for her proposal to use $600M in ARPA funding for water projects! Thank you to Secretary Hunter Roberts and Andy Bruels at SD DANR for their support and creativity!