GOV. REYNOLDS ANNOUNCES $12M for L&C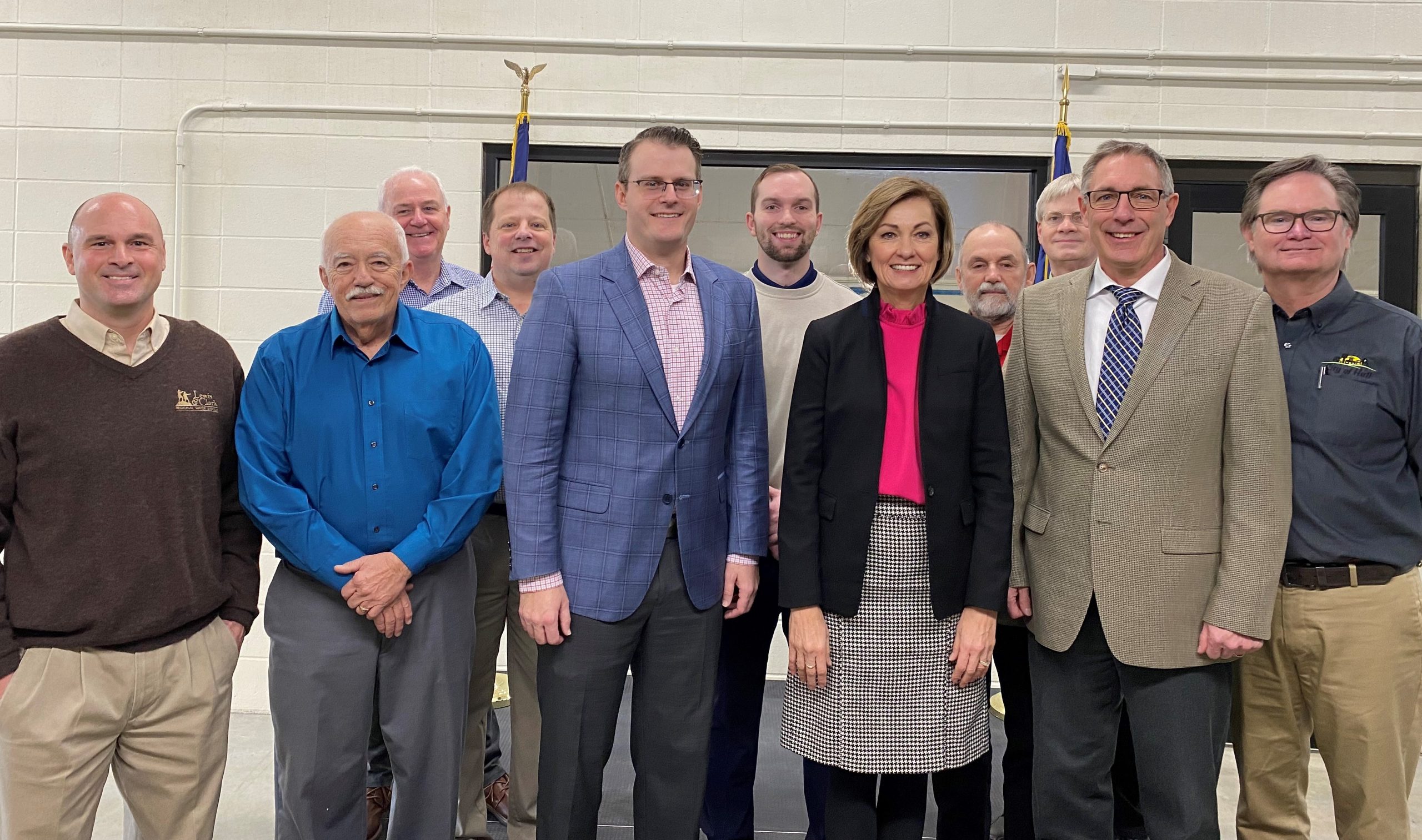 Governor Kim Reynolds announced in Sioux Center on January 28 that L&C will be receiving $12M in ARPA funding from the state! Joining Reynolds for the announcement was Lt. Gov. Adam Gregg, local legislators and numerous officials from Hull, Rock Rapids, Sheldon, Sibley and Sioux Center.
Unlike construction of the 45 MGD base system which has a large federal and state cost share, the 20 member cities and rural water systems are responsible for 100% of the estimated $100M in today's dollars to expand the System to 60 MGD. The $12M will allow L&C to complete the entirety of the expansion infrastructure in Iowa. This includes constructing three pump stations, a ground storage reservoir and adding pumps to an existing pump station. The net effect of this funding is it will lower the expansion price tag for the 20 members by $12M; directly benefiting the homes and businesses who purchase water from them. A big thank you to Gov. Reynolds, Lt. Gov. Gregg and IEDA's Debi Durham!
ARPA funding requests have also been made in South Dakota and Minnesota.